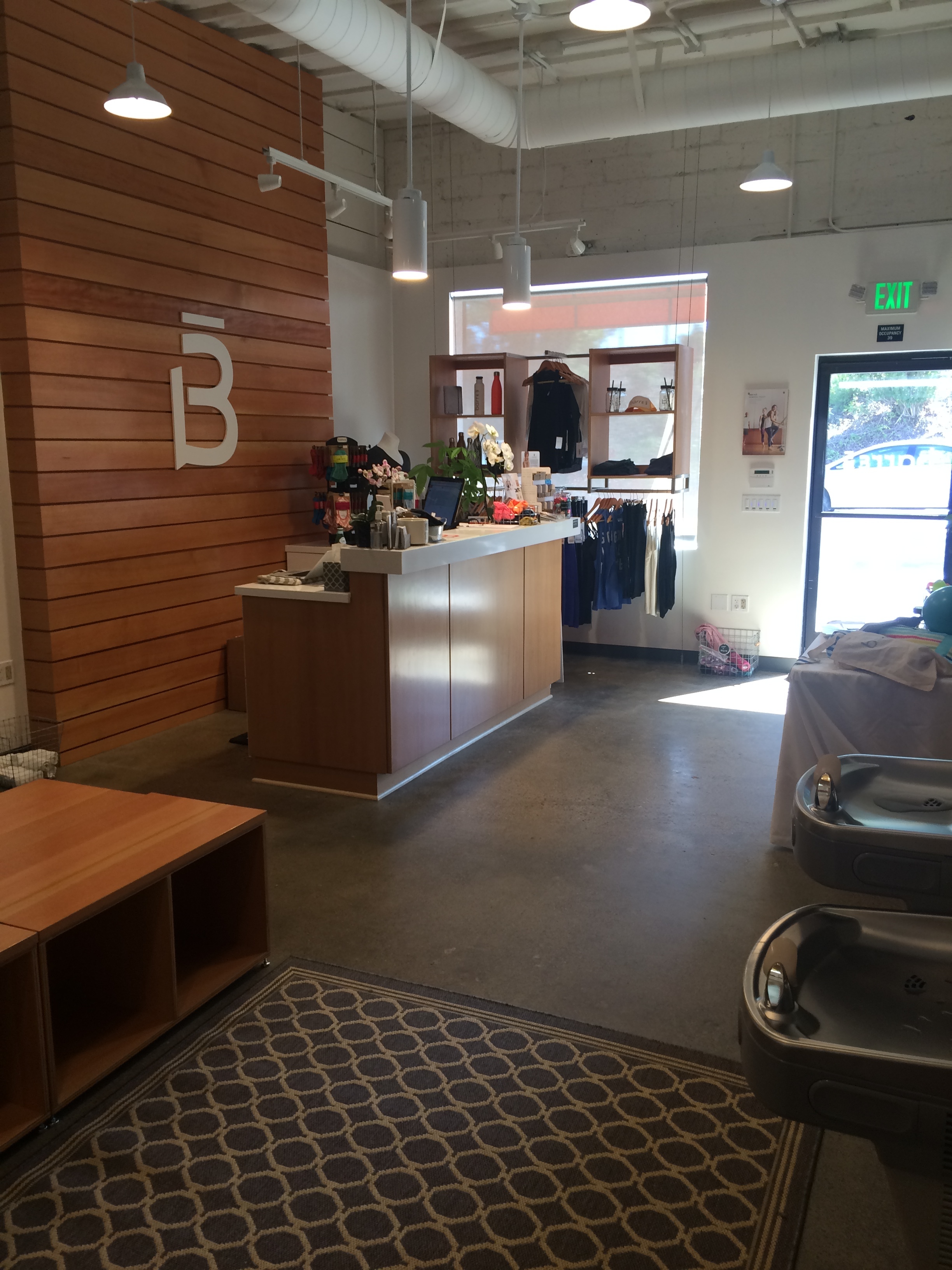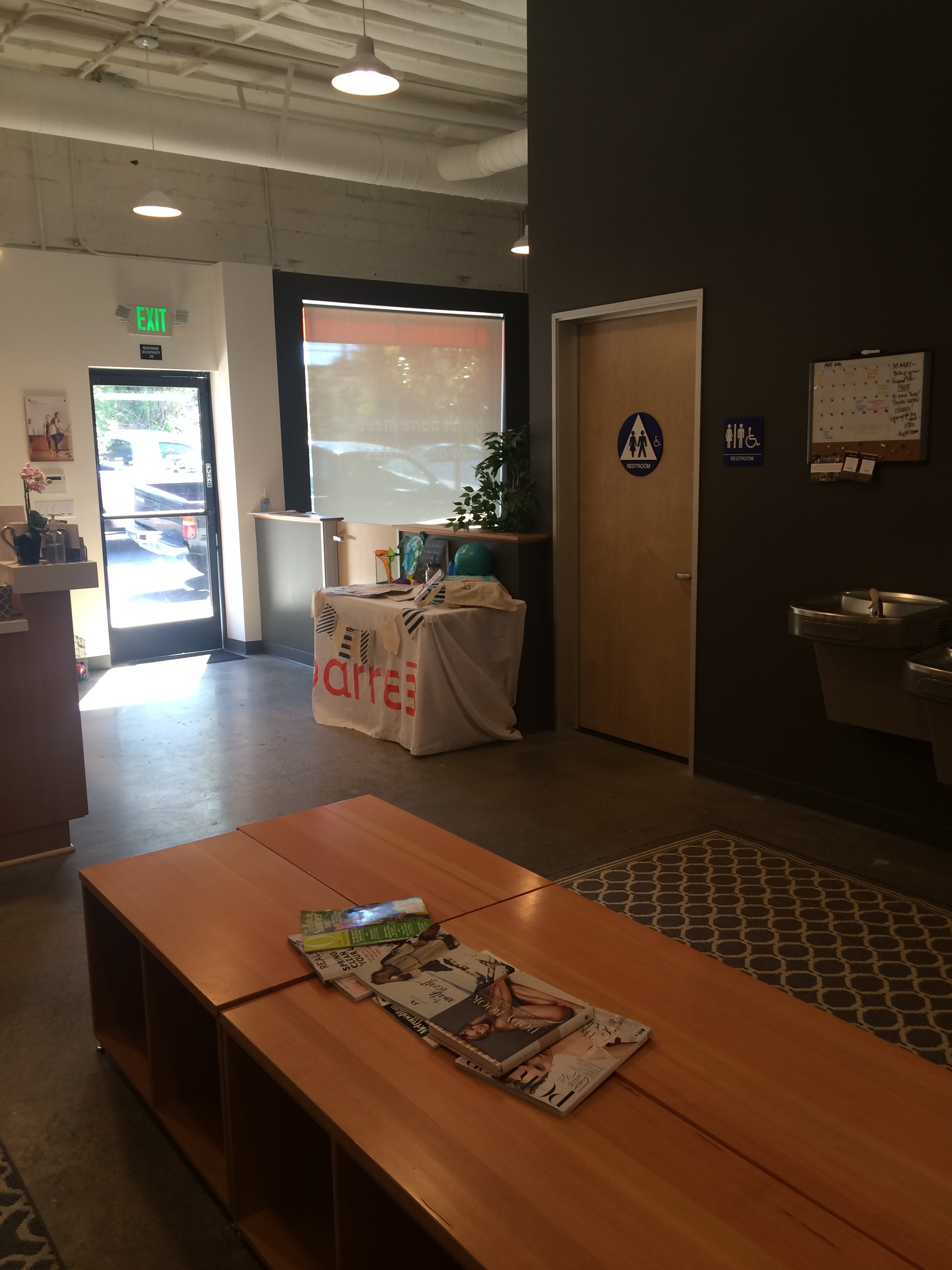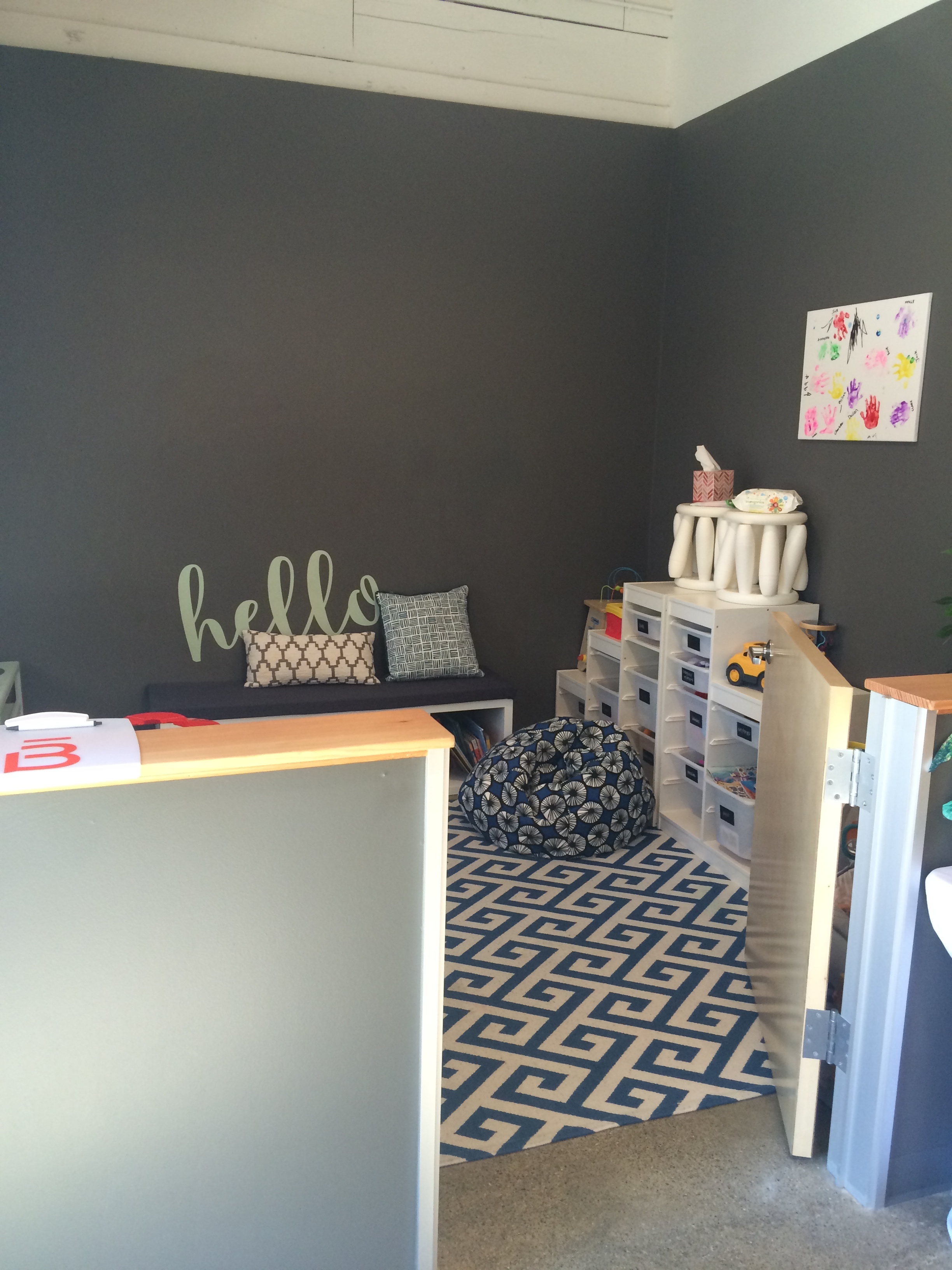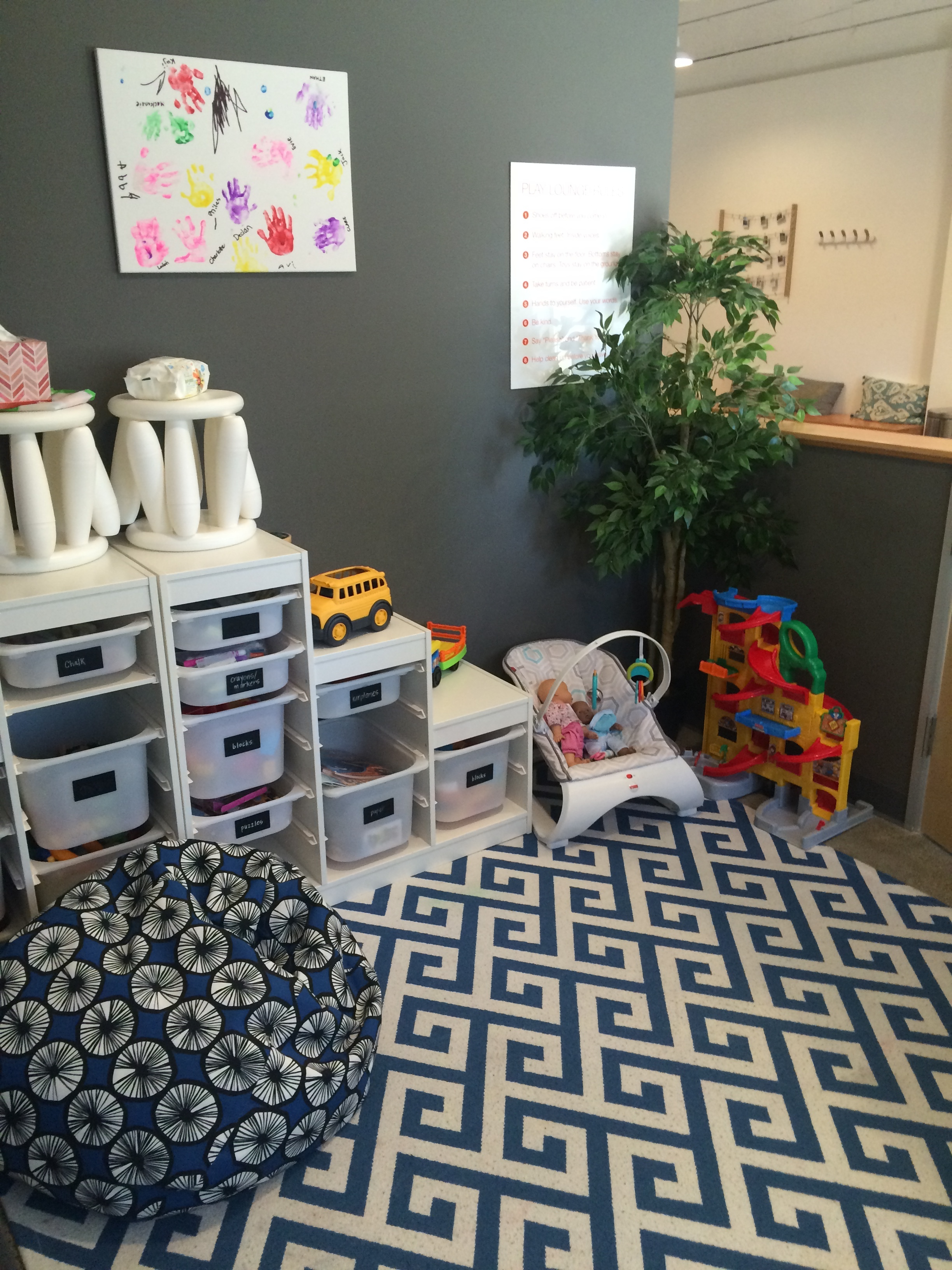 View of Studio
barre3 - San Carlos
Project Description: Adaptive use tenant improvement from a warehouse to a fitness studio. The original building used to be a tile showroom, and was converted into four smaller spaces. This project was a full tenant improvement incorporating lighting, HVAC, plumbing, and acoustic panels for the studio space.
Year Completed: 2016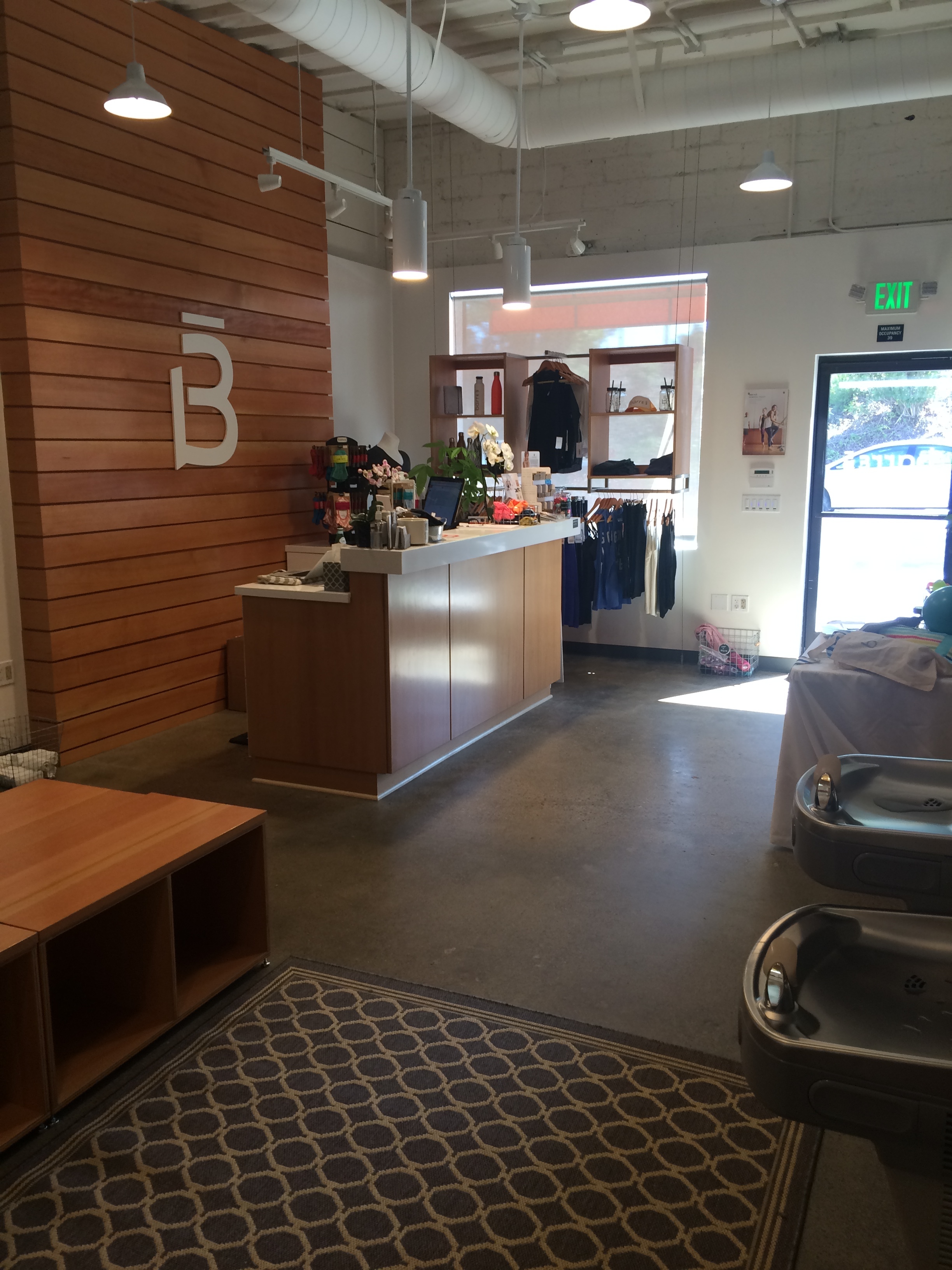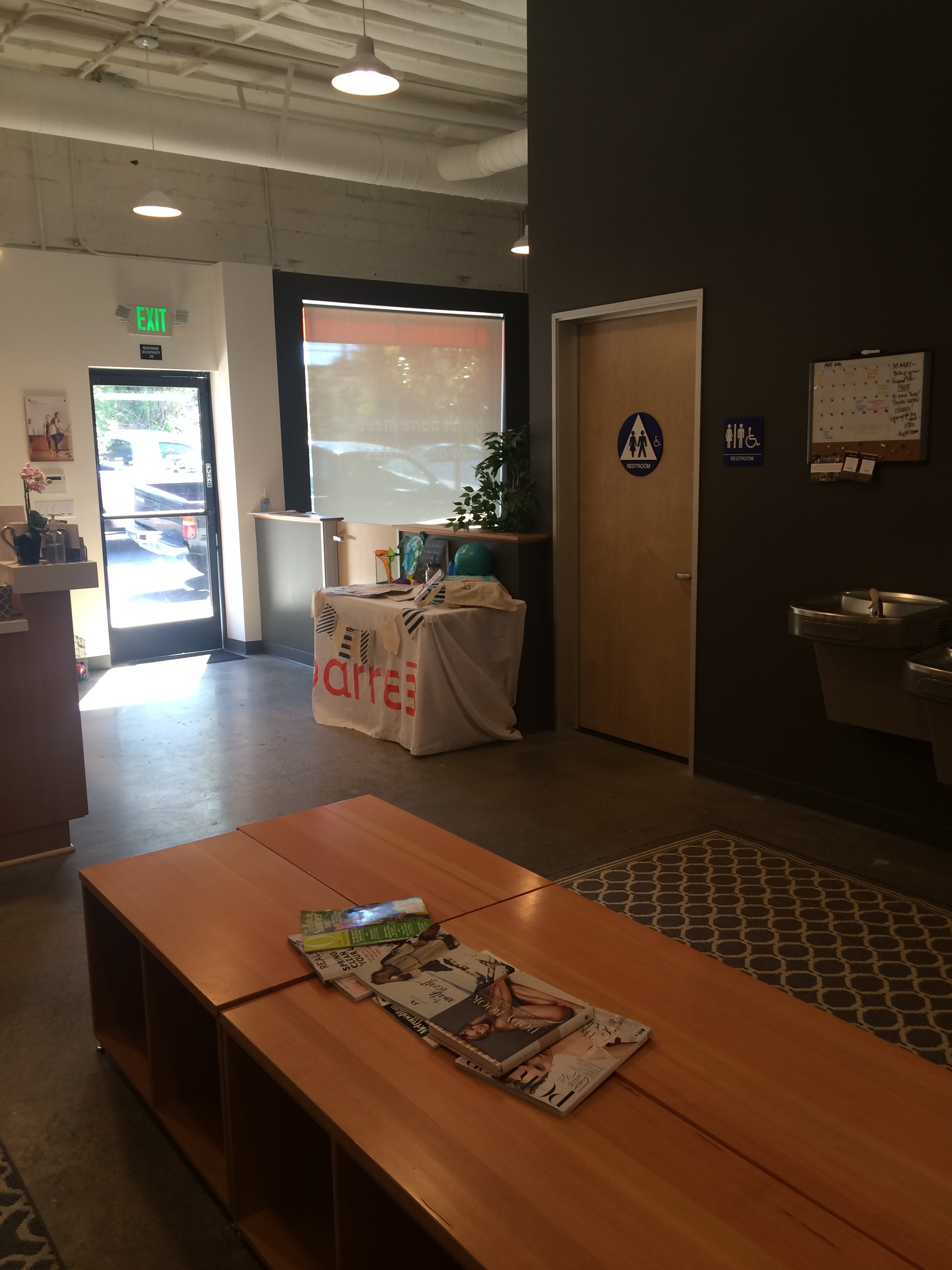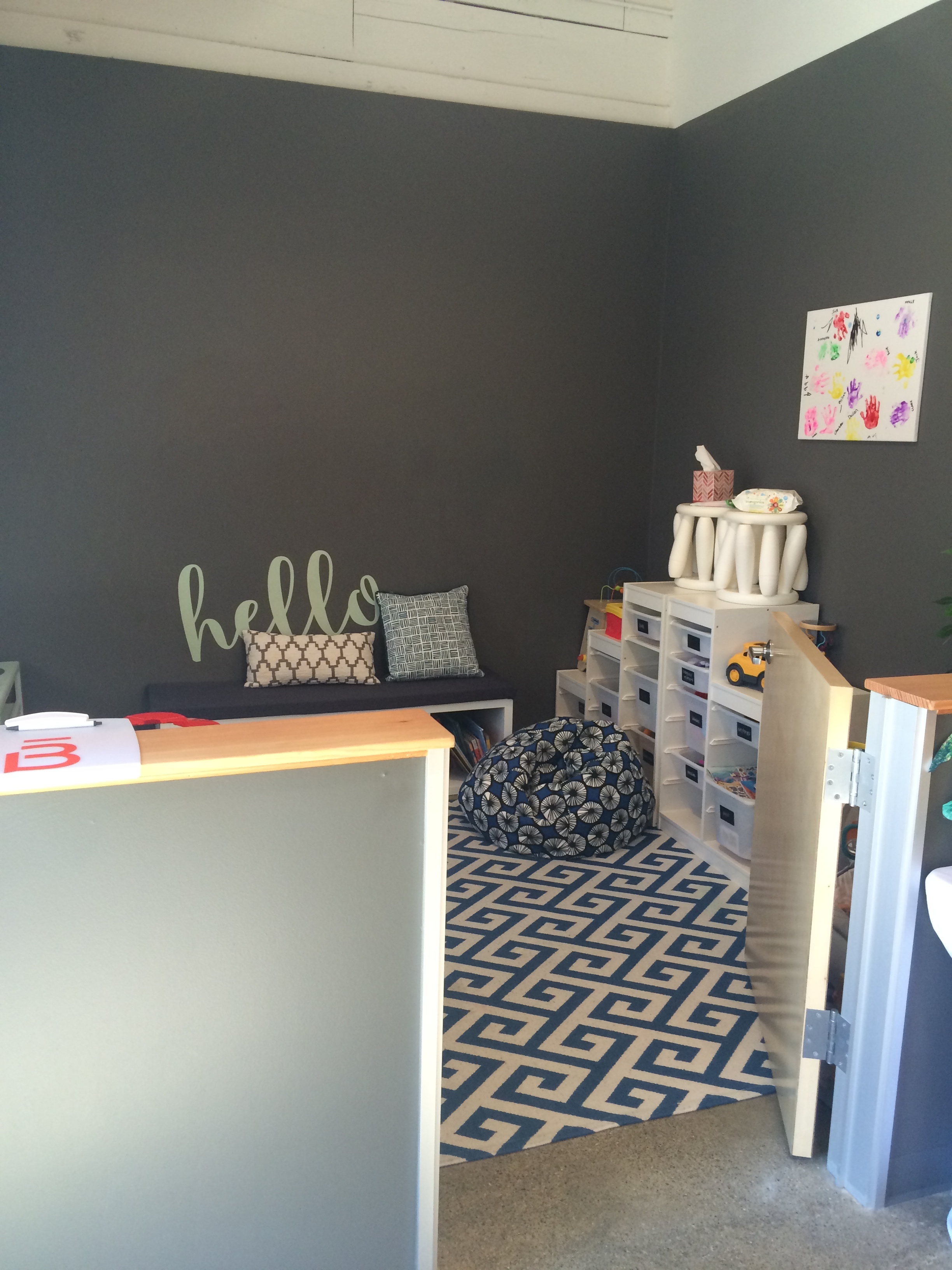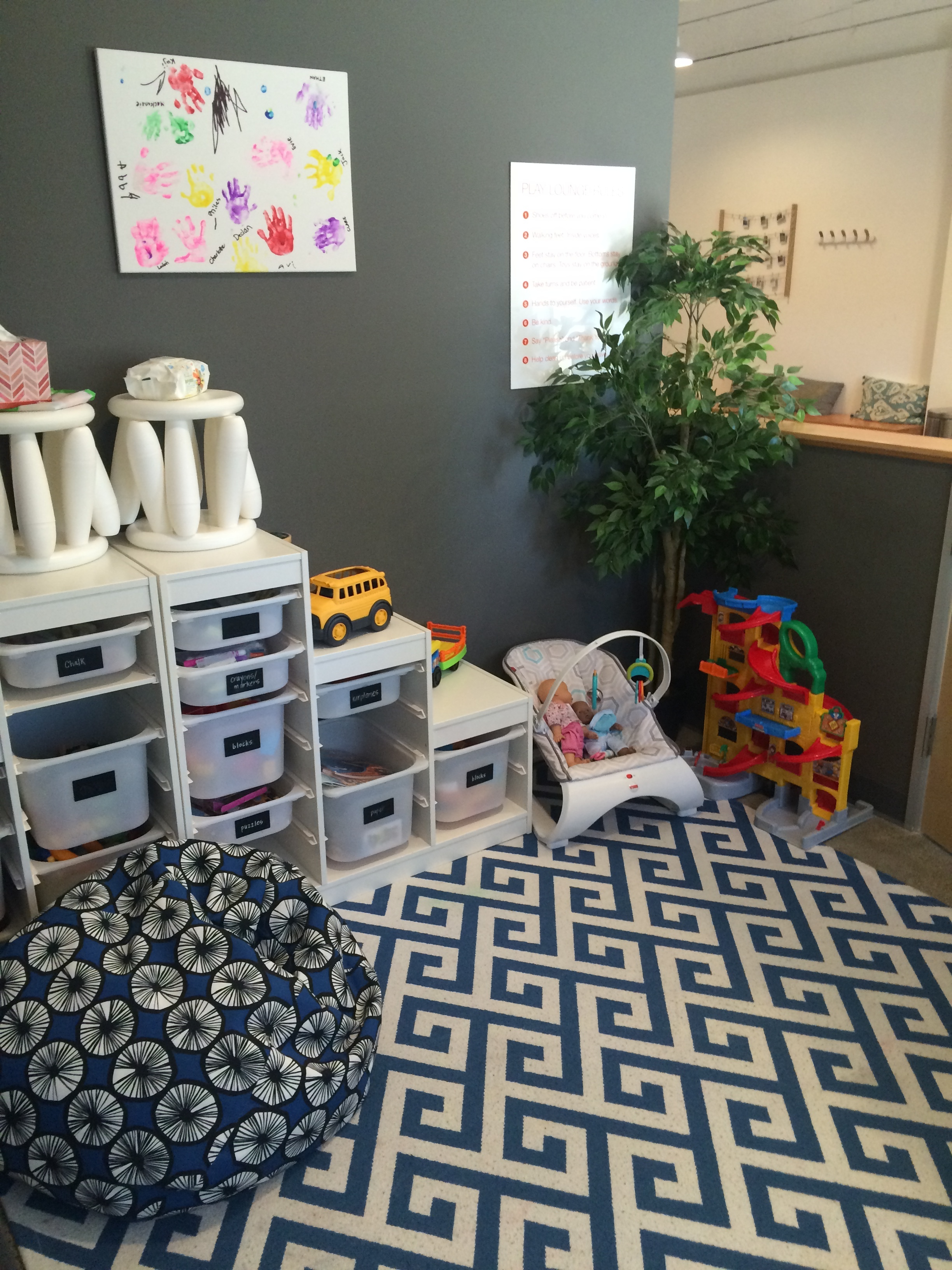 Grand Opening Session
Pictured here are the project architect, Robert L. Cooley, and the client after a workout at the Grand Opening of the studio.